Go To The Top Doc Who Trains All The Rest In CoolSculpting
As the Medical Director for CoolSculpting East Coast Training Center in Reston, VA. Dr Gerrish has trained over 1000 medical professionals on CoolSculpting Procedures and Best Practices.
NORTHERN VIRGINIA  VIENNA ALEXANDRIA
The Cool Way to Reduce Fat™  with Coolscuplting
Are you struggling with small areas of stubborn body fat that just won't go away despite how much you diet and exercise?
Would you consider body contouring if it did not involve surgery or downtime?
If your answer is yes to one of these questions then CoolSculpting may be the perfect choice for achieving the body you want.
Getting rid of stubborn areas of fat use to mean surgery, anesthesia, incisions and significant downtime. Not anymore! CoolSculpting is a non-invasive body contouring treatment that utilizes controlled cooling to target and reduce areas of unwanted fat safely and effectively.
Dr. Scott Gerrish, Medical Director for Gerrish & Associates says, "What makes the CoolSculpting procedure different is that it uses advanced cooling technology to selectively target fat bulges and eliminate fat cells through a gradual process without harming the surrounding tissue. This procedure can reduce unwanted abdominal fat, love handles (flanks), back fat and inner/outer thighs. We are seeing remarkable results at our VA CoolSculpting clinic."
How does it work?
CoolSculpting uses a unique process called Cryolipolysis, in which the fat cells are targeted and crystallized (frozen). As a result of the CoolSculpting process, the fat cells die in 2 to 3 days. Because fat cells are the most susceptible to the cold, the surrounding tissues are not damaged. Your body then processes and naturally passes the dead fat cells over time through its own natural metabolic processes.
During your procedure you will feel pressure and a cooling sensation as the CoolSculpting device works on your targeted areas. That minor pressure passes quickly and you may chose to read, catch up on your email or even nap during your treatment. Because the process is completely non-surgical, you will be able to return to work and your normal activities immediately. This makes it the perfect body contouring treatment for today's busy lifestyles. You may experience redness immediately after treatment, which will resolve in a few hours, and/or bruising, which will resolve in a days to weeks. Visible results can be seen in as little as 4 weeks, with more noticeable results after 2 months as your new shape fully emerges. Please Note: because everyone's body is unique individual results and patient experience may vary.
Am I a good candidate?
While liposuction has many benefits and can produce dramatic results, it is a surgical procedure that involves anesthesia, incisions and recovery time. It can also address larger areas of fat.
CoolSculpting, on the other hand, works best for patients that are close to their ideal weight and need extra help to eliminate smaller stubborn diet and exercise-resistant areas of fat. It is completely non-invasive which makes it an excellent choice for those whom surgery or downtime is not an option. Dr. Gerrish and his team will work with you to determine a CoolSculpting treatment plan designed to reach your body contouring goals.
Leading The Way
Dr. Scott Gerrish is the Medical Director of the East Coast CoolSculpting Training Center in Reston, VA.  The comprehensive  programs at the training center teaches medical professionals  from around the world the latest techniques and best CoolSculpting practices under the direction of Dr. Gerrish. In the last 12 months Dr Gerrish has personally overseen the CoolSculpting training of over 850 medical professionals from around the globe.
Request Your Consultation
LET'S CONNECT TODAY
If you want to learn more about CoolSculpting in Northern Virginia or you are ready to discuss CoolSculpting with the leading CoolSculpting top doc, request more information online or by calling our Vienna Virginia office at (703)255-5580
Request Your Consultation
Dr. Gerrish's CoolSculpting Patient Before & After Gallery
Coolsculpting Video Gallery
CoolSculpting Testimonial Video Gallery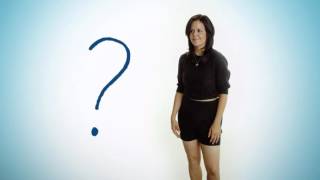 Coolsculpting Testamonial with Cristina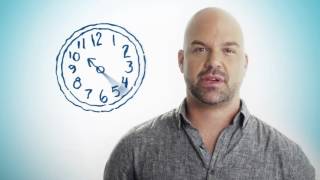 Coolsculpting Testamonial with Kris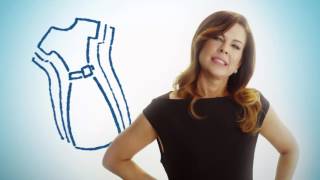 Coolsculpting Testamonial with Lesley
Coolsculpting Testamonial with Cristina

Avoiding shorts because you are uncomfortable with how your legs look??? To find out if Coolsculpting is ideal for you, book your private consultation with Dr. Scott Gerrish at Gerrish and Associates MedEsthetics in Vienna, VA today. 703-255-5580

Coolsculpting Testamonial with Kris

Coolsculpting works for guys and gals. See his story. To find out if Coolsculpting is ideal for your, book you private consultation with Dr. Scott Gerrish at Gerrish and Associated MedEsthetics in Vienna, VA today. 703-255-5580

Coolsculpting Testamonial with Lesley

When diet and exercise is not enough.... see how Lesley beat the bulge. To find out if Coolsculpting is ideal for you, book your private consultation with Dr. Scott Gerrish at Gerrish and Associates MedEsthetics in Vienna, VA today. 703-255-5580
Note: Individual results may vary
Coolsculpting Frequently Asked Questions
What happens during the procedure?
The patient and doctor first select the area(s) to be treated. For instance, if your goal is to reduce belly fat, the doctor will position the system on the abdomen. The device then gently draws the bulge up between two cooling panels. The sensation is a firm pull – enough of a pull to ensure the tissue will be cooled most efficiently.
What does it feel like?
As the panels go to work in the first few minutes, the patient feels a cold sensation. This soon dissipates. The patient is seated comfortably or lying down during the one hour procedure. Many people spend this time reading, working on their laptop, or even taking a nap.
Can the patient return to normal activities after the procedure?
Yes. The CoolSculpting procedure is completely non-invasive, so the patient can return to normal activities immediately. Some patients experience redness, minor bruising, tingling, or numbness in the treated area, but this is temporary.
When will the patient see results from Coolsculpting?
Patients may start to see changes as quickly as three weeks after their treatment, and will experience the most dramatic results after two months. But the body is still flushing fat cells, and will continue doing so for up to four months. Please Note: Results and patient experience may vary.
Are the results permanent?
During the CoolSculpting procedure, the treated fat cells are eliminated. As long as the patient maintains his or her weight with diet and exercise, long-term results should remain stable.
How much does Zeltiq Coolsculpting cost?
Most areas will consist of 2 treatment "sites": a left site and a right site, although some areas such as backs may require more (left upper, left lower, right upper, right lower, etc.)
A "site" is a bulge of fat about the size that can fit in your hand. The applicator fits over this site and treats it for 1 hour.
Coolsculpting Price Fees are charged by sites, not by areas of the body
Art W.

I'm a 49 (soon to be 50) year old man that's has been an active runner and weight lifter since my teenage years. At 45 years of age an injury prevent me from performing my daily workouts. As a result I gained 20 lbs and developed an unpleasant spare tire. Once my injury finally healed and I returned to my workout routine however, my spare tire found a permanent position on my waistline. Regardless of the amount of weight I lost or the countless sit-ups I did, the spare tire was here to stay.

After receiving a groupon from another local Coolsculpting provider, I decided to give it a try. The experience was not pleasant and the results were NOT noticeable. I was frustrated and felt I had wasted my money. However, still unhappy with my waist line, I continued to research nonsurgical options. Cool sculpting still seemed like the best solution only this time I wanted a more knowledgeable provider.

I found that with Dr. Gerrish at Bellini MedEsthetics. After an initial discussion with the always pleasant Office Manager, Michele and then meeting Dr. Gerrish, I decided to try Coolsculpting again. This time Dr. Gerrish suggested a different approach utilizing his advanced Coolsculpting techniques. The results were exceptional! I had the procedure performed on my abdomen and love handles, and my waist line went from a 38 to a 32. No kidding! I had to purchase two new belts and I'm back into my old pants.

As I stated earlier I had the procedure performed at a different location and the result were not noticeable. I attribute the success of my second treatment to Dr. Gerrish. He listened to my concerns and designed an approach that would work best for my individual body type. Dr. Gerrish and his staff are an exceptional team! *Disclaimer: Individual results may vary.

These guys are the best!!!!!
Kathy G.
I had Coolsculpting by Zeltiq on my abdomen for a stubborn bulge that just would not respond to diet and exercise. Not only were Dr Gerrish and his staff amazing, but the results were truly impressive. For me the treatment did not hurt. Actually I fell asleep half way through the treatment. While I did have some mild cramping and itching after the treatment, it was very tolerable and resolved in a week or so. Within several weeks I began to notice my bulge shrink bit by bit. In total I've lost a total of 2 inches from my lower abdomen. My stomach is much flatter and the bulge is gone! I would totally recommend this treatment!
Dr. Gerrish is a Genius! *Disclaimer: Individual results may vary.